What's Going On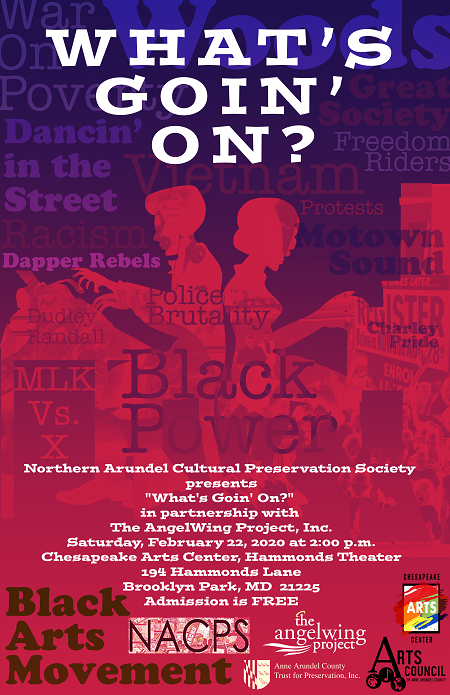 Northern Arundel Cultural Preservation
in partnership with the AngelWing Project, INC.Presents
WHAT'S GOING ON?
at the Chesapeake Arts Center
in Hammonds Lane Theatre
Saturday, February 22, 2020
2:00pm
Free Admission!

A glimpse of African American life in the 1960's and 70's , when culture and politics exploded with people attempting to find solace despite a background of riots, peace marches, music, speeches and war at home and abroad.