SHaPEsViLLE Where You Can Be U: A Community Project with the Chesapeake Arts Center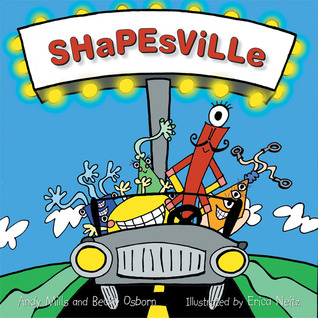 SHaPEsViLLE Where You Can Be U: A Community Project with the Chesapeake Arts Center
live at the Chesapeake Arts Center
Sunday, April 12, 2015
3:00pm | All Ages!
In Studio 194 Theatre
Pay What You Can!
Please join us for an afternoon of fun as we travel to Shapesville where what really matters is not the size, shape or color you are but being proud of yourself because you are you. This delightful performance is the culmination of the Shapesville class directed by Associate Professor Sandra Perez of the Towson University Department of Dance. Towson University students will join Chesapeake Arts Center students as they depict the book SHaPEsViLLE in an informative lecture and dance that explores the topic of body image and loving yourself in today's society. Come meet Robbie the rectangle, Tracey the triangle and other whimsical characters as they take you to Shapesville where you can be U!
This performance is based on the book Shapesville © 2003 by Andy Mills and Rebecca Osborn, illustrations Erica Neitz; used with permission from the publisher, Gurze Books, Carlsbad, CA and is supported in part by the Towson University College of Fine Arts and the Chesapeake Arts Center.