Rock-Able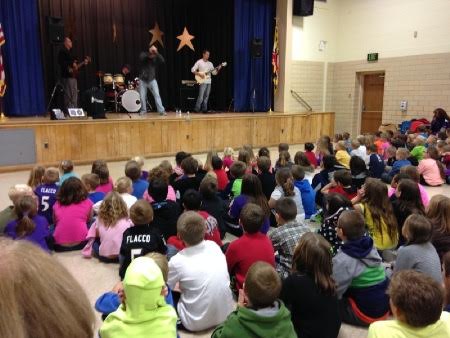 Chesapeake Arts Center Presents:
Rock-Able
May 20, 2016
Doors 9:30am | Show 10:00am
in Hammonds Lane Theatre
Tickets: $10

Jesse Magee of Eldersburg, MD is the leader of the Rock-Able Program, singer/songwriter of his own rock band called Leftstronger and a professional drum instructor. He accomplishes all this and more despite his personal challenges of being legally blind and having cerebral palsy on his right side. His talent speaks for itself and nothing will stand in his way of his success and being a role model for others. Jesse will inspire parents of children with disabilities who need encouragement teach and children with disabilities to strive to do anything that want to do in life. Jesse is incredibly talented... with over 100 original catchy songs and a 4+ octave vocal range. He shares his personal disabilities story, shows the audience how he plays guitar upside down (and backwards), plays keyboards with one hand, performs an amazing drum solo and fronts his amazing rock band with 4 original songs written by him.