In the Studio with COMBAT HEROIN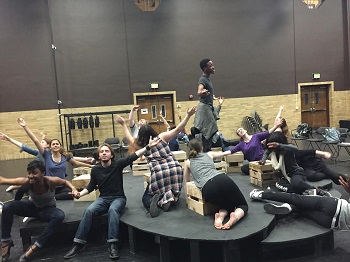 presented by AACPS PVA Program
Tuesday, May 9, 2017
in Studio 194 Theatre
5:30pm doors | 6:00pm event
All Ages!
Free Admission!

COMBAT HEROIN is a devised theatre piece created in response to Governor Hogan and Lt. Governor Ruthford's Herion and Opioid Emergency Task Force. Through the use of central metaphor, it addresses the epidemic in our state and provides insight for those experiencing struggle, victory, and everything in between.