Private Voice - Summer 2017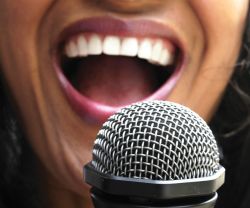 Private Voice
Ages: 7-Adult
Instructor: Michael Gellert
ALL SKILL LEVELS. Learn vocal techniques that improve breath control & develop confidence. Sing songs of your choice. Students are expected to bring sheet music and instrumental accompaniment CD.
Private music lessons will be scheduled on a

month-by-month

format starting in January 2017. Once a student is registered for a time slot, they retain that weekly time for as long as they continue lessons, and are billed monthly. Private lessons are taught one-on-one with a qualified instructor, and are typically scheduled for 30 minutes, once per week. To register for lessons, call the CAC office at 410-636-6597 or stop by during regular office hours between 10:00am and 6:00pm, Monday through Friday.
CAC Members: $25/half hour lesson
Non-Members: $30/half hour lesson