Chesapeake Music Makers Performance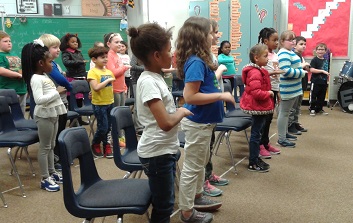 Chesapeake Arts Center Presents.....
Chesapeake Music Makers Performance
Wednesday, May 10, 2017
6:00pm
Hammonds Lane Theatre
All Ages
Free Admission!

The Chesapeake Music Makers – 2nd and 3rd grade students from Belle Grove, Brooklyn Park, and Park Elementary Schools – are joining forces for an exciting musical showcase on May 10, 2017. Under the direction of Ms. Alysia Lee, the children have been rehearsing for 3 months to prepare for this concert and have a variety of musical selections to share with family, friends and community members. Thanks to the support and participation of Anne Arundel County Public Schools, nearly 100 students are a part of this uplifting event!