More Than Music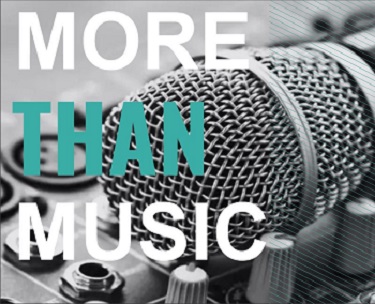 More Than Music

Speaker Series
Join CAC's Resident Teaching Artist Athena Hiotis for this informative series focused on the professional music industry. Whether you are new to the field or have years of experience, these sessions will help focus your efforts to set your group apart from the crowd! Walk away from each session with tips, tricks, and resources from an experienced local artist. Join us for a general overview session, and then come on back to dig deeper into the different areas of the music business.
September 20 - Industry Overview
October 18 - Music as a Business
November 8 - Marketing
December 6 - Industry Overview
Athena Hiotis is a musician, producer, and songwriter from Baltimore, MD. With a penchant for a wide range of music, she studied music throughout high school at the Patapsco High School and Center for the Arts magnet program, being one of the first students to participate in both the vocal and instrumental magnet programs. Athena also studied at the University of Maryland at College Park, diving into a wide range of music eras and genres, affirming her love of and sparking her professional career in songwriting, composition, and production. After graduation, she began writing and producing professionally in styles ranging from pop to rock to classical.
Athena co-founded and owns PopRiot Music Group, a boutique songwriting and production house, providing music for TV/Film projects and artists. In addition, she is a member of many successful projects: RÊVE, an art-rock band known for creating and pairing cinematic visuals (both motion and live) along with their music; Steep Steps, a production duo that creates dark, electronic music for film and television; and, the rock group, Circuit Villains, whose focus is to create raw and provoking music with a pulse and a groove. She enjoys sharing knowledge from her experiences to hungry creatives.