Laying the Foundation for Arts Education
Purchase A Brick Paver Today!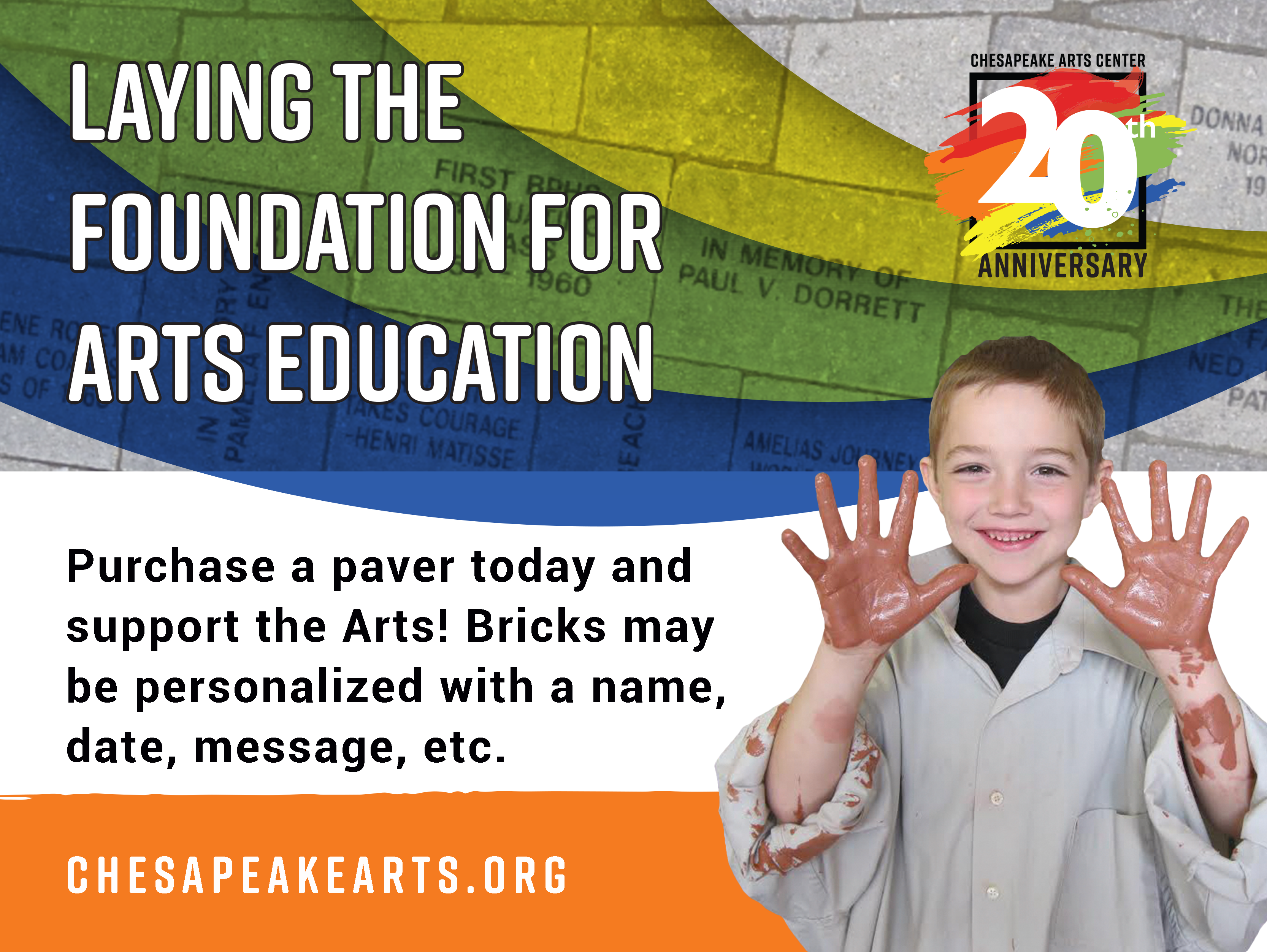 in honor of CAC's 20th Anniversary–
Celebrating 20 years of building community through creativity!
Help CAC celebrate our 20th Anniversary and show your commitment to arts education by purchasing a personalized brick paver. Your purchase of a personalized $250 or $100 brick, will be permanently placed in the circular walkway in front of CAC's Hammonds Lane Theater.
Your support of CAC's "Laying the Foundation of ARTS Education," campaign helps fund quality arts education programs allowing families with limited resources to access classes and workshops. CAC programs provide a safe place for children to learn new skills, and build positive self-esteem. CAC's arts education programs serve our entire region with a focus on our Brooklyn Park community which has the highest poverty rate in Anne Arundel County.
Brick pavers are the perfect gift to honor, or recognize someone who appreciates the arts and arts education. We invite you to become part of this exciting 20th anniversary year campaign! Brick paver donations are 100% tax-deductible. For more information, please email Debra@chesapeakearts.org or
mail this form
to 194 Hammonds Lane, Brooklyn Park, Maryland 21125.
Donate