Thank you for supporting us! We have the following options available as donation opportunities from our website. Please contact Donna Anderson at 410-636-6597 to discuss additional donation opportunities.
Laying the Foundation for Arts Education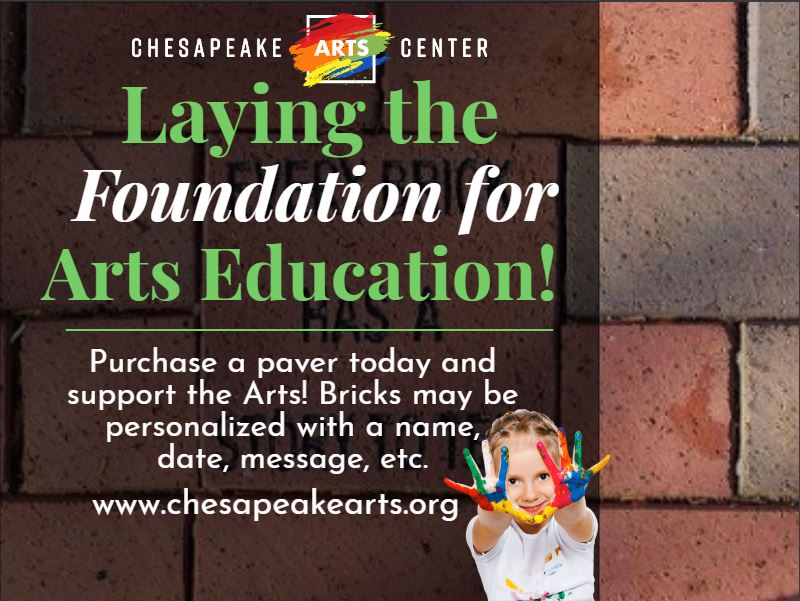 The Chesapeake Arts Center is a vibrant arts center impacting an under-served community, in an area that has over 26.5% of residents living below poverty level, a rate significantly higher than any other area in Anne Arundel County.
"Laying the Foundation of ARTS Education," will fund the many worthwhile educational outreach programs at the center allowing families with limited resources to enroll in arts education classes, workshops, and after-school programs. These programs provide a safe, positive learning environment for children to express themselves, learn new skills, and build positive self-esteem.
With your donation/ purchase of a paver, you will be emphasizing your commitment to arts education that will be seen by over 70,000 annual visitors per year who participate in the many activites at CAC.
Bricks may be personalized with name, date, graducation if you went to the original Brooklyn Park High School, etc. These pavers mak a unique and enduring gift for the community and the spirit of giving back and paying it forward.
Your brick paver gift is 100% tax-deductible. Stop by the CAC main office Monday-Friday from 10am-6pm to purchase a brick or mail in order to 194 Hammonds Lane, Brooklyn Park , Maryland 21125.
Click
HERE
for the Paver form.
Donate
Scholarship Fund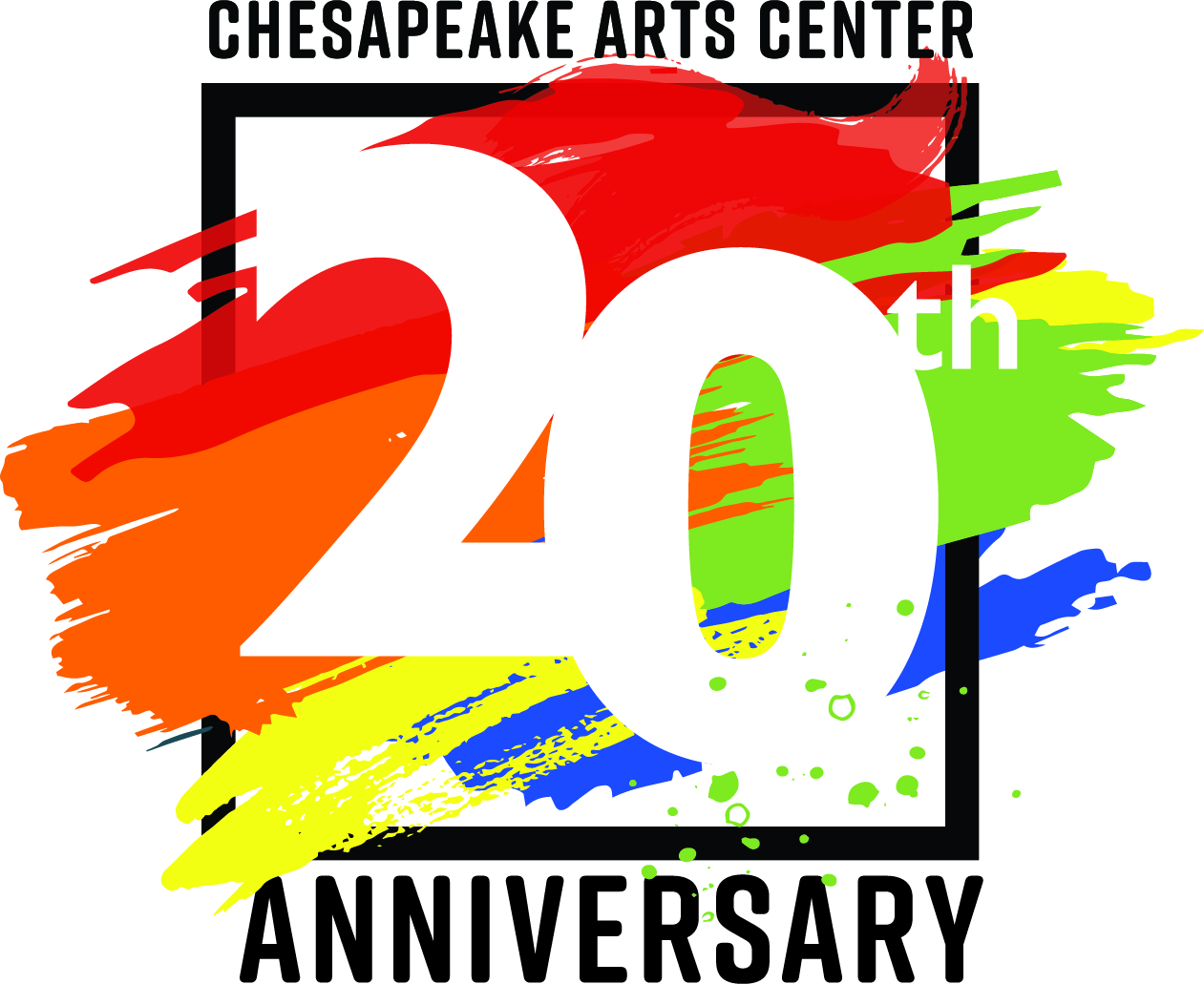 CAC's Scholarship Fund ensures the arts are accessible to all students with an interest and passion for creativity. CAC's Scholarship Fund support students with limited financial means to take part in classes, workshops, and performances to learn new skills and develop confidence, and to introduce them to cultural opportunties and experiences. We thank you for your support of our Scholarship Fund that enables CAC to deliver these arts experiences to our community's must vulnerable students.
Donate