SweetBird Productions Presents...Rock the Ballet X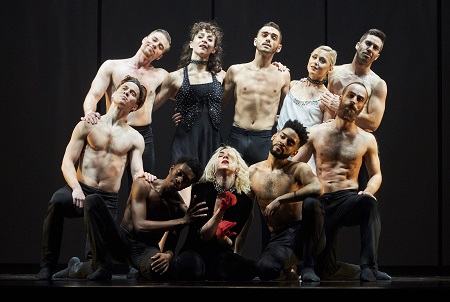 SweetBird Productions Presents...
US Premiere of ROCK the Ballet X choreographed
by Maryland native, Adrienne Canterna.
Saturday, September 14, 2019 @7:30pm ( Doors open at 6:30pm)
Sunday, September 15, 2019 @ 3:00pm ( Doors open at 2:00pm
in the Hammonds Lane Theatre
All Ages!
Tickets: Kids 12 & Under or with a College ID at the door $15.00 | General Admission $30.00 | VIP Tickets $50.00*
*VIP Tickets receive seating in the first 10 rows plus priority meet and greet post show with RTBX cast)

The ballet rocks…again!

"Spectacular show at Kampnagel theatre: Rock the Ballet gives ballet fans and hip-hop fanatics alike a reason to cheer!"-Dagmar Ellen Fischer

Everyone was on their feet, including the audience: After nearly two hours of non-stop powerhouse dancing, the audience at the Kampnagel theatre rose and delivered thunderous applause – while the dancers bowed onstage to the tune of Michael Jackson's "Black or White".

For their 10th anniversary, the virtuosos behind Rock the Ballet have jetéd to the next level. Three women and seven men dance the audience into a frenzy with fabulous flips and eye-popping pirouettes accompanied by sensational songs everyone will recognise.

Hailing from the United States, Adrienne Canterna conceptualised the spectacle and even takes centre stage amid her own choreography. During Adele's "Rolling In The Deep", she moves bewitchingly, as though she were a sorceress, standing at the axle of a circle of men who seem to control her magical movements. One dancer's solo on and over a chair evolves into a brilliantly acrobatic performance to "Believer" by Imagine Dragons. Lady Gaga, Rihanna, Queen and Coldplay accompany the troupe's sublime dance numbers, which are enhanced further still by amazing pillars of light and projections against the scrim.

Rock the Ballet X gives ballet fans and hip-hop aficionados alike their money's worth. The mix of pop concert and dance show results in a rousing party vibe that makes you think the audience's chairs should be cleared away to make room for a dance floor.