Town Hall Tuesday W/ Spencer Humm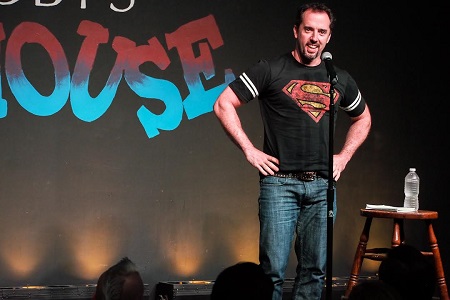 Chesapeake Arts Center Presents:
Town Hall Tuesday w/ Spencer Humm
Tuesday, December 8, 2015
6:00pm in Studio 194 Theatre
Free Admission
RSVP to Deb Hofler at Dhofler@chesapeakearts.org
Chesapeake Arts Center will use the arts to excite, educate, engage, inspire and grow this community's people. Our new Town Hall Tuesday forum aims to bring informative and inspiring guest speakers who work on behalf of this community through their work as an artist, educator or community leader. Come experience the new Chesapeake Arts Center.
About Spencer Humm:
Comedian Spencer Humm is best known as "Slash" from "The Hack and Slash Comedy Show". A perennial favorite at the Arts Center, his charity "Christmas Special" is the longest running and most popular production at the Center, having entertained over 15,000 holiday patrons over the last decade, in a effort to bring food, clothing, water and shelter to tens of thousands people in need, both locally and globally. Spence has entertained our troops on six USO tours in fifteen countries and believes that laughter is among the greatest gifts an artist can have the privilege to share. He promises a lively, informal an interactive evening of comedy, amazing stunts, thoughtful discussion and improvised hilarity. In an evening this professional bullwhip and knife throwing comedy performer, anything could happen, so be prepared. Perhaps even a few talented friends will join in!